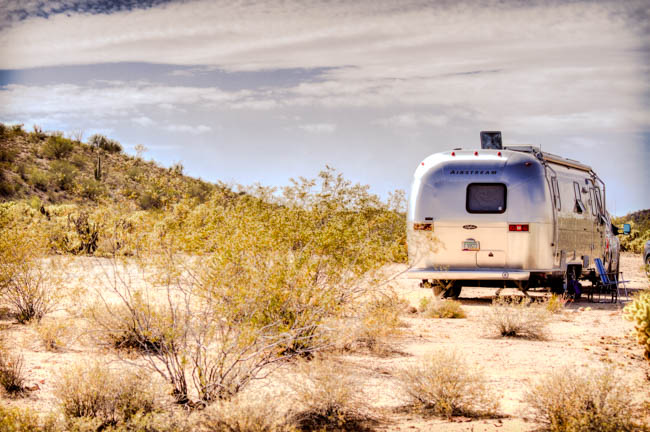 RLC Design has had a super busy Spring.  From hot air balloon tours to fine art equestrian photography, and finally RV Solar Installation.  We've covered a lot of ground.  The latest client, Precision RV, brought us back to our favorite industry to work with.  The RV Industry!  As full time RV'ers, we enjoy travel and helping businesses in the travel industry reach more customers.  And Precision RV offers some amazing services to RV'ers!
In January of 2016 I was put in touch with Marvin Braun, owner of Precision RV.  A fellow Airstream owner thought that RLC Design could help out Precision RV, and that they could help us out with a solar setup for our Airstream.    A win win situation to be sure.
In January we got to sit down with Marvin and talk about our solar needs, and also talk about his needs for an online makeover.  Actually, more than a makeover, a total rebuild.  You see, months before we ever met Precision RV's website was hacked, and it was completely down.  People looking to find their solar installation service found blogs about their work, forum posts about their work, but no actual website to visit or make inquiries.  Given the unique niche' market, Precision RV needed to get their name out there once more.
After our initial consultation we continued our dialogue with Marvin for months.  And finally in April we found time to meet and actually get both projects going.  Solar for RLC Design, and a new site for Precision RV.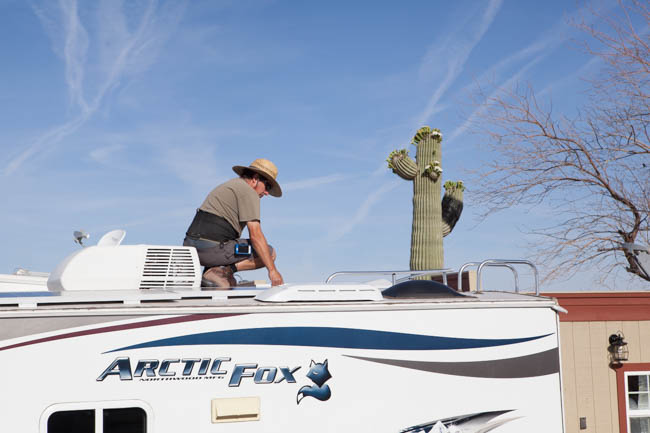 As with all of our clients, we really like to get to know their needs and how their businesses operate.  In the case of Precision RV, RLC Design had the opportunity to watch 4 solar installations over the course of two weeks.  We learned a great deal about solar panels, controllers, battery plants, the new lithium batteries for RV's, inverters, and more.  A whirlwind education on all things solar for recreational vehicles.  And we took that information and funneled it into their newly built website.
Ongoing Maintenance
Beyond the initial site build out, Precision RV opted to keep our services on for the next year.  RLC Design will continue to work on their search engine optimization, regular posts for their blog, and fine tuning of their website.  We're not just their solar clients, instead we're part of their business plan for the next year.
RLC Design enjoys partnering with customers who do things we enjoy.  And we are RV'ers who love to boondock.  Adding our solar power plant to our Airstream just opened a whole new world of boondocking possibilities.  From the customer standpoint, we know exactly what Precision RV's value proposition is, and we'll continue relaying that online for some time to come!
If you're ready to go beyond website design, and start developing an online business strategy, contact RLC Design today.  We'll start the conversation, and we'll see if you're the right fit for our online strategy building process!